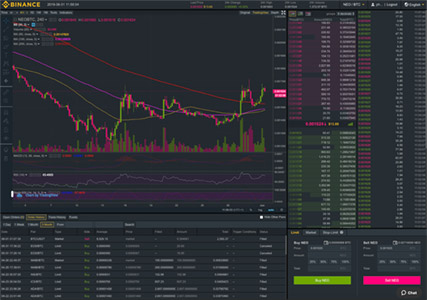 Where do you go to buy and trade cryptocurrency? With the internet and online world comes connectivity to a vast range of digital applications via a web browser or mobile app. A Cryptocurrency Exchange is basically a website with sophisticated software in the background that runs in the browser, or mobile app, to facilitate the buying, selling and trading of cryptocurrency.
Exchanges vary in the exact features they offer, above the obvious ability to buy and sell cryptocurrency. Currently there are over 18 thousand markets (trading pairs) available, on over 250 exchanges listed on CoinMarketCap. Important features for trading should include good charts with built in indicators and drawing tools, market orders, limit orders, and stop loss orders, and clear views of the order book and open trades.
Top Crypto Exchanges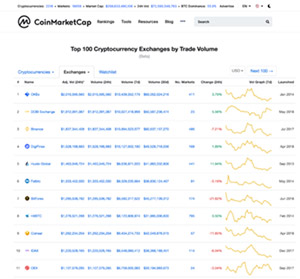 Even though there are over 250 cryptocurrency exchanges listed on CoinMarketCap many of them will have very small trading volume or availability of trading pairs (or both), and may be questionable in security, or the ability to recover funds transferred to them. The lower the trading volume on an exchange the harder it is to get limit orders filled for both buying and selling, and the effective spread (the difference between the bid and ask price) could be large. 
The top few crypto exchanges have daily trading volume in excess of $2 billion and over 400 markets (trading pairs). The top exchange overall, and one of the best known, is Binance (sign up here) with $2.5 billion in daily trading volume and 486 markets. with HitBTC the largest in number of markets at 795 and $1.4 Billion in daily trading volume.
Full, up to the minute lists with rankings against daily, weekly and monthly volume, and trading pairs or markets, can be found online at: